Cheshire Wedding Photography  –   Hart-Edwards Wedding Professional
Award winning Cheshire Wedding Photography and Videography, offering stylish, natural and romantic wedding memories at some of the top wedding venues throughout the North West, UK and Overseas.
We have been shooting wedding photographs and video around Chester, Flintshire and the Wirral for over 10 years. We have been very fortunate to work with some of the most stylish and outgoing couples in the Cheshire area, who have challenged our creatitivity, helped carve the most natural and unobtrusive approach to our wedding photos and video. After all, we are here to give our couples exactly what they want.
We are trained professionals, which means we will put you at ease if you are not fond of the camera, we help to guide and create some of the most natural yet truly beautiful wedding memories.
Thank you for taking the time to consider our services for your wedding day. Often we have to pinch ourselves when couple choose us as their wedding photographer and/or videographer, we get paid for doing something that is in our hearts and blood! Fantastic!!
We offer a personalised service to each couple, with a genuine goal to achieve the best results for you, there is no ego, we are looking to provide you with the wedding memories you dream of and in return we ask you to be yourselves and enjoy your day.
The couples who often book us are looking for a mixture of completely natural memories, a few family formals and a couple of mini portrait sessions, where we work with the couple in isolation. This gives a combination of natural and unstaged images, accompanied by those tradtional shots that the parents and grandparents often frame on the wall and a sharp injection of creative and magical memories created in the mini portrait shoots.
Our couples are often like minded to us, in that they want to captured being themselves, they appreciate high quality and professional wedding and film. If this sounds like you, please get in touch.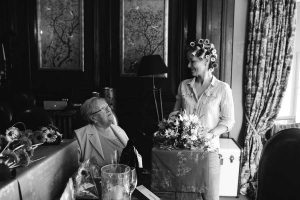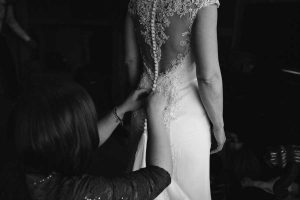 We cover Cheshire Weddings, Manchester Weddings and Liverpool Weddings. We are also booked for Flintshire Wedding Photography, Wrexham Wedding Photography, Shropshire Wedding Photography and many other popular wedding venues across the North West, UK and Destination Weddings.
Our goal is to shoot no more than 2 destination weddings per year and it is not unusual to find us travelling all over the UK for many other UK wedding venues. Our portfolio includes Cyprus, Portugal and Marrekech weddings.
If you want to work with a relaxed, easygoing and open minded photographer/videographer, who treats their couples as individuals and who are truly honored to be chosen to share some of the most intimate, personal and emotional times of couples live, please drop us a line either via the contact page or email info@hart-edwards.co.uk ,we would love to learn more about your wedding and perhaps meet up, or due to the current Coronavirus and social distancing rules, we are often found on Zoom keep in touch with our couples and taking new wedding bookings.
Keep your eyes peeled over on the blog or on our facebook pages.
Add Wedding Video To Any Wedding Package
Cheshire Wedding Videography  – 
 Hart-Edwards Wedding Photography & Film -Wedding Stories – Let's talk Weddings!
Cheshire Wedding Photographer & North West Photographer-Cheshire|UK |Destination|Best Wedding Photographer