Identifying a Professional Wedding Photographer
Lets explore how you as a customer can identify a true wedding photography professional before you part with your money.
The definition of a professional is someone who is 'engaged in a specified activity as one's main paid occupation rather than as an amateur', so basically if you run your business full time you are a pro and if you don't you are not… like many definitions I do not agree with this!
I use to run my wedding photography business part time and would have still considered myself a professional and still behaved as I believe a professional should. I am going to discuss some of the bare minimum traits that a professional wedding photographer should be able to demonstrate.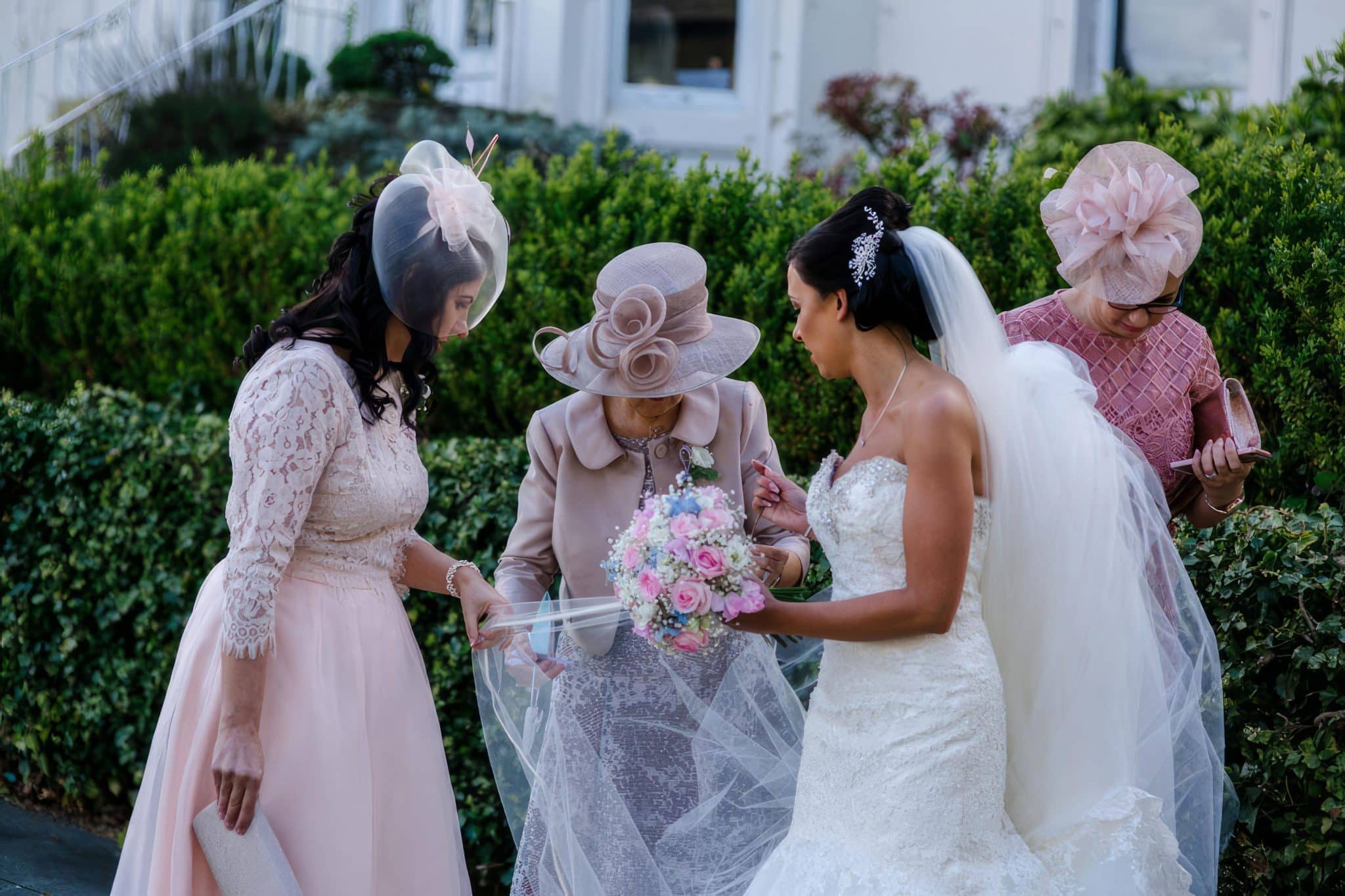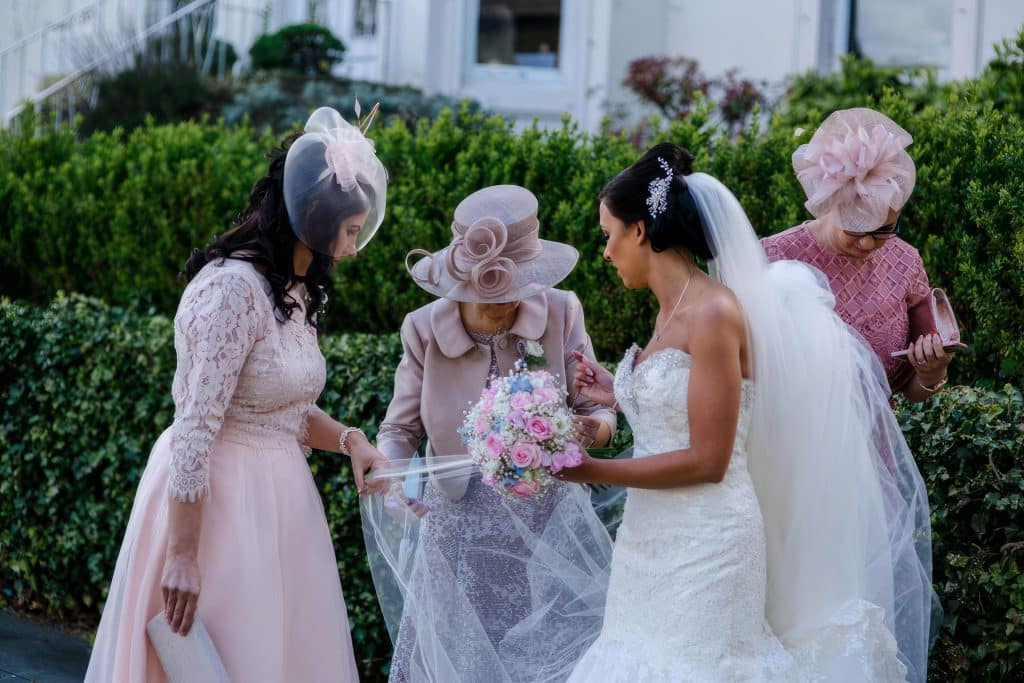 Wedding Photography Experience – is important. Even the best of portrait, fashion or lifestyle photographers may not automatically qualify them to shoot your wedding day. Many of my non wedding photography friends would not touch wedding photography 'with a barge pole' (chuckle… their words not mine). Wedding photography is real life, there is no replay (sure, some photographers can recreate a missed moment, but the emotion is never really the same).
An experienced wedding photographer will be organised, diverse and passionate about what they do, they will be able to overcome all challenges that your wedding day with throw at them, often you will never know that those challenges even existed ( some examples are officials and restrictions they may have, the day not running on time, guests not being in the right places at the right time, diminishing light and adverse weather)
Identifying this type of wedding photographer may be hard, often you will need to speak with them and ask them about how they approach the logistics of shooting your wedding day. Often they have lots of real reviews and recommendations from couples who wedding they have already shot, not those who have not had their wedding day yet. Remember the volume of weddings a photographer shoots each year does not mean they are professional.
Wedding Photography Portfolio – wedding photographers are passionate about their style and approach and have spent years crafting and developing the perfect product for our couples. We will always be displaying our work, either through our website, in portfolios or slideshows… if you ask to see more a professional will always be willing.
Remember our portfolios and galleries are like our shop windows, wedding photographers will be displaying their best work only, they often do not show full weddings. A great way to ensure that a wedding photographer has consistently beautiful images is to view a full gallery or a slideshow   because these are delivered to the clients and they will often show from the prep through to first dance of a particular wedding, you will get to see if they produce consistently beautiful images, another good way is via social media pages, again this is the product that is shared with the clients, so you know it is the true product that is produced for their couples.
If you are going to receive 400 images from your wedding photographer you want to be sure there are consistently beautiful images throughout and not a handful of awesome shots and many more that are just okay.
Remember a wedding photographer who delivers 800 images v 400 images does not automatically mean you are getting more for your money, quality or a professionalism is not measured by a particular number of images in a gallery.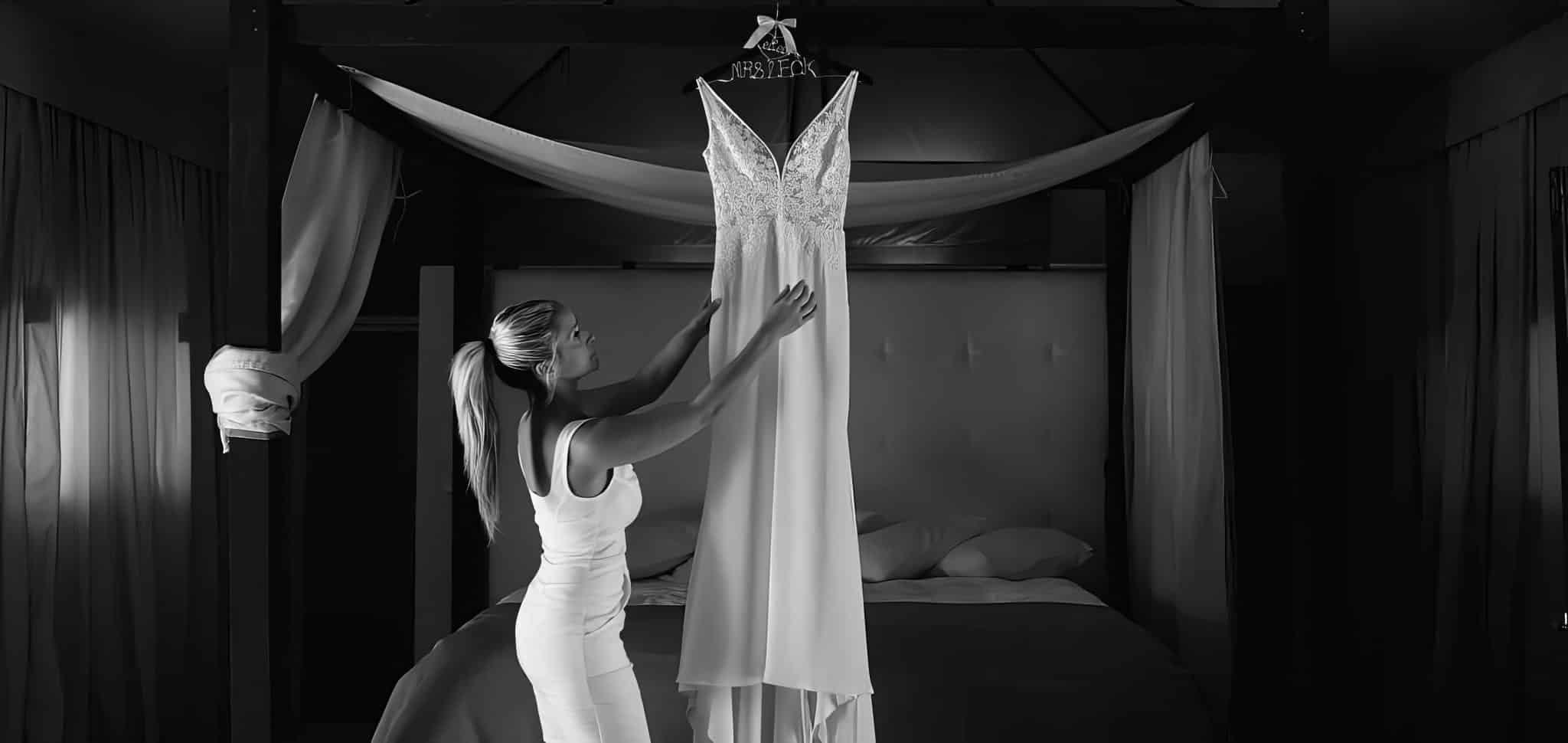 Camera Equipment – all professionals will invest in their equipment, you are not expected to know the latest equipment out there, but if you ask an open question to a photographer about what they shoot on, or what equipment they use on the wedding day the inner nerd often comes out and they will tell you all about this.
You are looking out for them having multiple camera bodies and back up equipment should their camera become faulty or damaged on your wedding day. You would also benefit from choosing a wedding photographer who has a camera that has 2 memory card slots in case one of the cards fails, 2 card slots help to reduce the chances of total failure and them loosing all images.
Ask them how their camera copes in low light (especially if you are having a twilight wedding or a winter wedding) and finally how many shots per second their camera can achieve if required, really you are looking for a wedding photographer who has a camera that can fire fast if required. Remember that if they are shooting on high quality equipment that their images will be crisps and sharp, so pop over and check their work out.
Contract – any professional will offer clear and concise information throughout the discussion stages and will want to be very clear with a written contract to detail down all the information you have agreed.
The contract is to set out their responsibilities ( e.g it should include the number of images you can expect to receive, the length of time you can expect to wait to receive those images, the cost you have agreed, cancellation policy and so on) and your responsibilities (you may need to ensure that there is enough time to capture the shots you have asked your photographer for or that there are no officials restricting where they can shoot from).
A contract can be given pre-payment or post payment, the important thing to remember is that payment and contract should be exchanged very close to one another
Insurances – one of the least asked questions to us is 'have you got insurance', which of course we do, but we are rarely asked, I would highly recommend that you ask the question 'what insurances do you have as a business and what do they cover for'. The two main insurances you are looking for is public liability and indemnity. The first is to cover any claims made by guests should the photographer's equipment or actions be at fault, the indemnity will cover for their work not being up to standard (the latter should be the least of your worries if you research your photographers properly).
Client Service – professionals really care about a couples experience, this should be from the moment you reach their website, they will try and make their website as appealing as possible by having fresh and beautiful content. Often they will have blog pages and sometimes wedding tip pages to help and guide you while you decide on what wedding photographer to choose. They will be active on social media and have a decent turnaround time for getting back to their couples, their approach will be pro-active rather than re-active and they will really care about you. They are always happy to chat on the phone, or meet in person, they do not sell, they recommend and have a very gentle manner in which they deal with their couple's and this is simply because they care about their couples and want you to choose the right wedding photographer that suits your style. The service should not stop at the booking stage either, they will also welcome your communication throughout your planning, they will offer their support and recommendations, but should never force any upon you. They will not bombard you with offers, selling to you at every available opportunity. You will get a feel for this type of professional wedding photographer when you speak to them because they will show you lots of interest and attention but never force any sale upon you, they will have faith in their work and in you to make the right choice.
I hope you are now armed with a little more understand and knowledge when trying to identify a professional wedding photographer, remember this will help you identify a professional wedding photographer, don't book the first professional you come to unless your taste and their style is a match, be 100% in love with their work and what they are offering you.